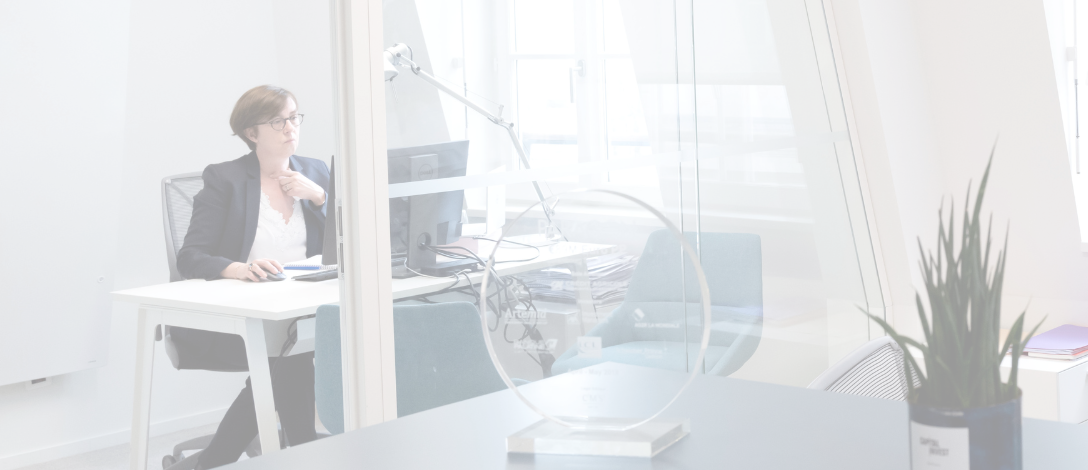 Artemid
Financing specialist of mid-sized companies
Types of financing
Senior debt in fine (5 to 7 years)
Company profile
Small and mid-caps with EBITDA over €8m and a moderate leverage
Projects: investments alone or to supplement traditional bank loans aimed at providing effective support for business development
Sectors: no sector restrictions. All types of financing (shareholder reorganization, development, external growth, refinancing)
Regions: euro zone
Amount invested
€10m to €50m
Created in 2014, Artemid is a subsidiary owned by CAPZA, it specializes in lending and is dedicated to financing small and intermediate-sized enterprises (ISEs).
A growing market: the market for non-bank senior loans continues to grow amid bank disintermediation. It offers institutional investors an opportunity to diversify their portfolio allocations.
Experienced team: the teams at Artemid and its parent company bring experts who have been dedicated for many years to financing or investing in French ISEs. They know lots of medium-sized companies in France, having supported them through their various stages of development.
Capacity to generate unique proprietary dealflow and proven experience as arranger: over 60% of deals carried out by the funds in the Artemid range are proprietary1. In addition, Artemid has arranged 2/3 of the deals. This unique dealflow has been achieved thanks to long-standing relationships with management teams and shareholders. Generating proprietary dealflow and being an arranger is key when it comes to negotiating attractive financial and legal terms.
A meticulous investment process and pro-active portfolio monitoring: the track record of funds in the Artemid range, which have been selected carefully, deliver regular returns and a low annualized loss rate. Portfolios are monitored all the more closely thanks to regular dialogue with management teams.
ESG is a key element in the investment process. A personalized follow-up of the companies is ensured throughout the financing process thanks to an ESG-specialized firm supporting the Artemid team.
1As of 12/2022. Artemid SAS has Financial Investment Advisory (FIA) status and has been registered with ORIAS under number 14003497 since 05/28/2014. Artemid SAS issues investment recommendations to funds in the Artemid range managed by CAPZA and a third-party portfolio management company.
Awards
2018 to 2021
Best Private Lender
Small & Mid Cap
Private Equity Magazine
Key figures
+80
financing transactions since 2015
As of 12/31/2022
€1.5bn
raised since 2015
As of 12/31/2022
€1bn
of AuM advised by Artemid
As of 12/31/2022